What's that? June already? I guess that means it's time for our annual interrogation friendly interview where I corner as many Monkeys as possible, pick their brains, and lay bare their innermost desires for E3 this year! Which games are we clamoring for the most? Find out now!
Afterwards, join us on our Discord server for an E3 Viewing Party in a special E3-only text channel (with optional voice chat). Find out whose dreams are realized and whose will be heartlessly denied right alongside us in real time! The fun begins tomorrow with EA's press conference at 11am PDT // 7pm BST.
---
Q: Which game(s) are you most excited to see this year?
Carini: Anthem. It'll either be better than Destiny, or force Bungie to get their ass in gear.
ShadowBlaze94: Super Smash Bros as I play it competitively
DaBestFish: Kingdom Hearts III
Screaming Rowlet: Super Smash Bros. I've been an avid fan of the franchise since the N64 debut and I'm itching to lose hundreds of hours in the many modes, characters to unlock, and things to collect. Also looking forward to Kingdom Hearts 3 because…well outside of my obvious retrospectives this is one of my favorite franchises of all time. I love the complicated story and the gameplay is fantastic, I'm ready to see the Xehanort arc reach its amazing conclusion.
Cavefoot00: Spider-Man. You can't go wrong with your friendly neighbourhood Spider-Man. I've put it on pre-order.
coyotepx: Anthem, Last of Us Part 2
Jorjk: The Last of Us Part 2
Vinylate: The Last of Us: Part 2 – Absolutely loved the first one! Can't wait to see how this one plays out.
kazumi_kiss: Super Smash Bros on switch, its the main reason i bought the game
Mallowman: Anthem, Division 2, Borderlands 3, any PvE shooter to inspire/scare Bungie into gear.
Taylor: The Last of Us 2. Loved the first game, and am super excited to experience more of Naughty Dog's masterfully crafted world and story.
Rob_The_Editor's Friend Ash: Crackdown 3. It's multiplayer has fully destructible environments and runs really well.
Emaaz: The Last Of Us 2. Does it even need explanation?
RoyIsAlive: FF7 Remake!.!.! Honorable mentions: Skull and Bones, BGaE2, Spiderman and maybe Anthem
Mad Scientist: Super Dimension Neptunia! Because the Neptunia world is utterly hilarious. Makes up for the mediocre gameplay, but I always like how they try a different genre every couple of games.
Vyxea: So far nothing has interested me, but I'm looking forward to seeing what's in store!
damage.fkn.inc: I want to see more of Battlefield V, even if the trailer was… well, not underwhelming necessarily, but not overwhelming either. It was just whelming. Hopefully it will turn out fine, though.
Higashi: Spider-Man and Ghost of Tsushima
ShiinaBat: Bayonetta 3, Catherine Full Body, Shenmue 3, Kingdom Hearts 3, and Destiny 2: Forsaken (how much more animu do I get to be?!). I'm also curious to see if Anthem has managed to morph into something that grabs my interest or not.
---
Q: Which game do you hope to see announced, but almost definitely won't be?
Carini: Borderlands 3 D:
ShadowBlaze94: Pokemon Conquest 2
Screaming Rowlet: Pokemon Generation 4 remakes, Bloodborne 2, Elder Scrolls 6, and a decent Xbox One exclusive BABOOM
Cavefoot00: Another Uncharted game
coyotepx: Skyrim Redux Unlimited Re-release Part 7
Jorjk: Bloodborne 2
Vinylate: Witcher 4 – they're not going to make more I think ;_;
kazumi_kiss: Borderlands 3
Mallowman: A new Intelligent Systems game that isn't Fire Emblem (I.e. Advance Wars!)
Taylor: Fallout. It's about time we had another Fallout. And Bethesda got plenty of feedback from FO4 to make the next one better.
Rob_The_Editor's Friend Ash: LIS 3. Or a new Elder Scrolls Game, Bethesda pls
Emaaz: The Elder Scrolls 6
RoyIsAlive: Elder Scrolls 6 (with a new engine)
Mad Scientist: Legend of Dragoon (Remaster)
Vyxea: The Elder Scrolls 6, my hopes and dreams will be crushed for yet another year!
damage.fkn.inc: Obviously Elder Scrolls VI, but it's 1000000% not going to happen.
Higashi: Cyberpunk 2077
ShiinaBat: Obvious answer is The Elder Scrolls 6, but my final answer is a new Fatal Frame.
---
Q: Excluding your previous answer, if you could have ANY OTHER game announced at E3 this year, what would it be?
Carini: Pokemon for Switch!
ShadowBlaze94: Final Fantasy Tactics A3 since I love that series
DaBestFish: Fable 4, because I love the series
Screaming Rowlet: Dark Cloud 3. The second game (known as Dark Chronicle everywhere that wasn't America) came out in 2003 and it's been so long the game deserves a sequel it's one of the best Action RPGs ever and one of the best PS2 games ever made.
Cavefoot00: An inFamous game. I like the concept of the games
Jorjk: Diablo 4
Vinylate: Really can't think of another one!
kazumi_kiss: Saints Row 5 but thats never gonna happen 😭
Mallowman: Persona 6! Series is excellent, and by the time I complete NG+ on P5, I'll be ready to build hype for the next game!
Taylor: Cyberpunk 2077. Because it would be like a Sci-Fi version of Witcher and who doesn't want that…
Rob_The_Editor's Friend Ash: Croc Remastered. MAKE IT HAPPEN PLEASE, WE GOT CRASH AND SPYRO. (And CTR please ty).
Emaaz: Fallout 5! The 4 was kinda shitty and I love the series. One of the best games I've ever played
RoyIsAlive: Tom Clancy's Splinter Cell or a Rainbow Six single player game
Mad Scientist: Star Wars: Knights of the Old Republic. I need more Obsidian back at their prime
Vyxea: The new Gen 8 core Pokemon game!
damage.fkn.inc: A G-Rank expansion for Monster Hunter: World.
Higashi: The Elder Scrolls 6. Because it's been too damn long since a new Elder Scrolls game has released!
ShiinaBat: I'd be over the moon for Sonic Mania 2!
---
Q: Which conference are you looking forward to the most?
Carini: Nintendo's, because of the substantial amount of rumors flying around about their presentation lineup.
ShadowBlaze94: Nintendo for Smash, Fire Emblem and Pokemon
DaBestFish: Nintendo
Screaming Rowlet: It's tied between Nintendo, PlayStation, and Square Enix. Square Enix alone for the Kingdom Hearts 3 release date, PlayStation for the idea of a different kind of conference they're doing, and Nintendo because it's Nintendo and I'm a fanboy. Plus SMASH BROS
Cavefoot00: Naughty Dog so they can break the internet with Last of Us 2
Jorjk: Sony – PS4 fan
Vinylate: Sony – for the game play demo of Last of Us 2!
kazumi_kiss: Nintendo because apparently its gonna be focused on ssb
Mallowman: Sony. As a PS4 gamer it'll show a shallow look at a lot of different things to inspire me to go digging for further details.
Taylor: Sony. Excited to see what new PSN system updates system exclusives we are going to get in the future.
Rob_The_Editor's Friend Ash: If Bethesda has a panel, that. If not, Ubisoft, they have a lot of stuff coming up.
Emaaz: Sony. Pretty sure they'll do something dope for Death Stranding
RoyIsAlive: Sony doesn't hold much for me this year as TLOU2 and Death Stranding doesn't interest me. So … I'll have to go with Ubisoft, they had an awesome conference last year and i'm excited for many of their games.
Mad Scientist: Bethesda. Hopefully details of a new Elder Scrolls game
Vyxea: Sony, I'm always excited to see PS4 exclusives and possible console developments!
damage.fkn.inc: Sony, since I'm hoping for more info and maybe even a release date for Ghost of Tsushima.
Higashi: Sony. The exclusives they have are looking to be amazing!
ShiinaBat: Nintendo and Sony because they have the majority of the games that I'm interested in.
---
Q: As is tradition, who will "win" E3 this year?
Carini: I think Nintendo really has the ability to take home the title this year, if some of the rumors pan out.
ShadowBlaze94: Probably Sony since they usually have an overall solid performance
DaBestFish: Nintendo
Screaming Rowlet: Nintendo. No question Nintendo is going to dominate and destroy the competition. I smell secret reveals and gameplay trailers.
Cavefoot00: Ubisoft depending on what they release
coyotepx: Last of Us Part 2
Jorjk: Sony, as they always do
Vinylate: Sony cos LoU 2 is so hyped. It's been soooooo long.
kazumi_kiss: I dont know, never really got into the hype 😅
Mallowman: Nintendo. They always undermine Microsoft and Sony by focussing on gameplay over hardware power.
Taylor: I hope it's Bethesda, with all the new Fallout and Elder Scrolls games. /s
Rob_The_Editor's Friend Ash: Hopefully Microsoft because Ash is an Xbox fan. Should we burn him?
Emaaz: Sony with Death Stranding or Fortnite if something big is announced
RoyIsAlive: SONY, is there any other correct answer? *whispers: yes there is*
Mad Scientist: Nintendo. Because Nintendo
Vyxea: I think Bethesda, because there's already so much hype surrounding the new Fallout game, let's hope that it doesn't disappoint!
damage.fkn.inc: EA with Battlefield V if they can save the mess they made, otherwise it will be Bethesda with Fallout 76.
Higashi: Sony. Spider-Man hopefully lives up to the hype and if they officially announce a release date for their other exclusives people will go crazy.
ShiinaBat: Considering Nintendo's got freaking Smash Bros this year…? Yeah, they've got a pretty good shot. Sony could snatch it though if they've fixed their abysmal stream issues.
---
Q: Finally, could you please illustrate your hype level for this year's event in a single gif?
Carini: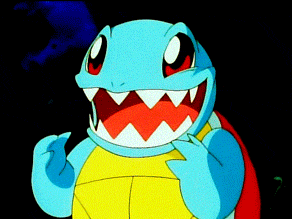 ShadowBlaze94: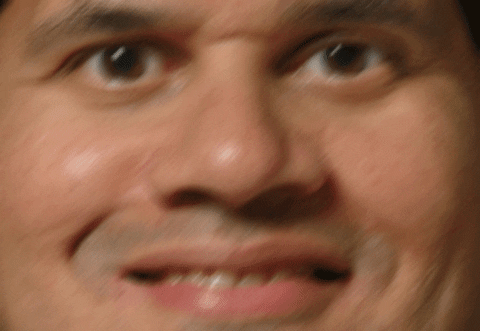 DaBestFish: I don't Gif at an adult level lol
Screaming Rowlet: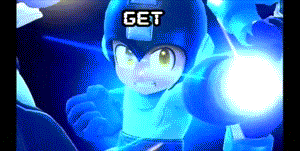 Cavefoot00: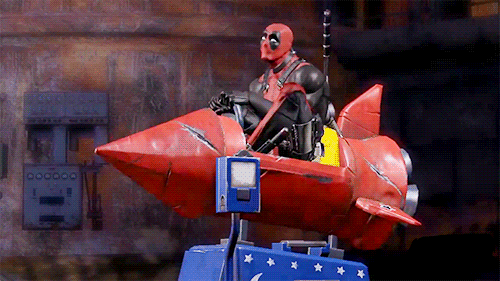 Vinylate: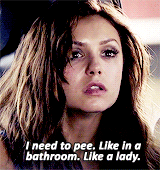 kazumi_kiss:
Mallowman: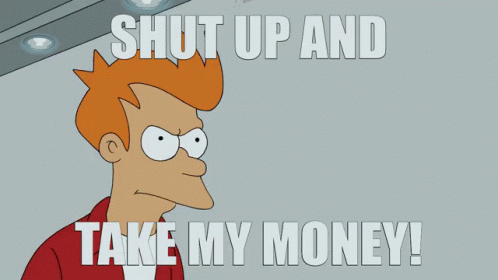 Taylor: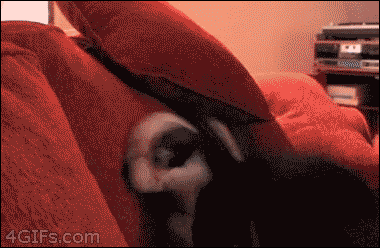 Rob_The_Editor's Friend Ash: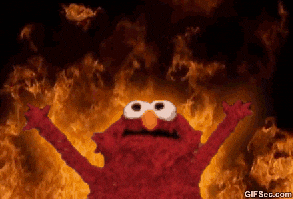 Emaaz: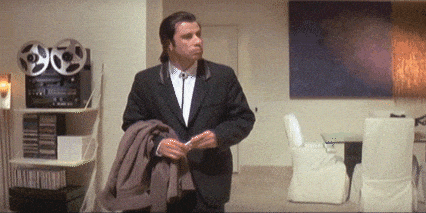 RoyIsAlive: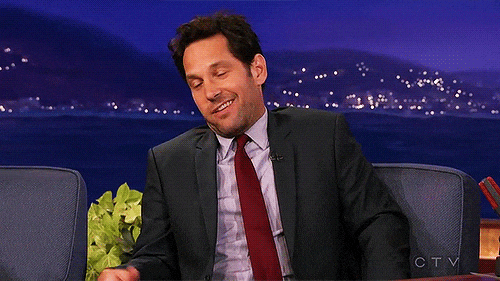 Mad Scientist: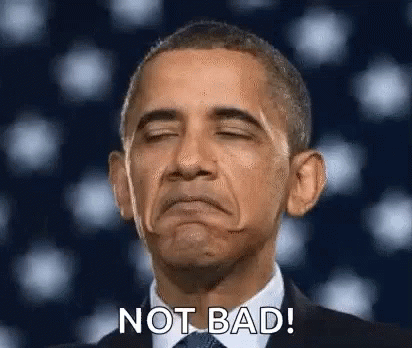 Vyxea: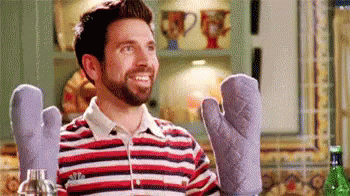 damage.fkn.inc: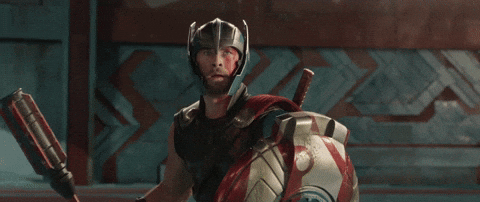 Higashi: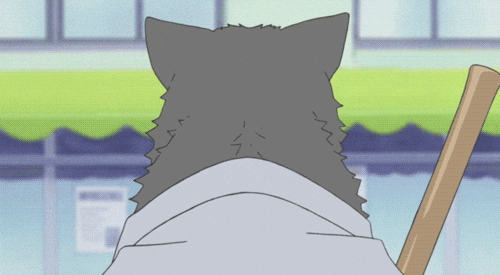 ShiinaBat: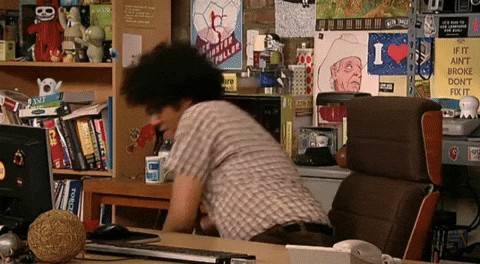 ---
And so it's time to put away our crystal balls for another year, kick back, and enjoy the spectacle of one of gaming's biggest and flashiest events. I'd like to thank everyone for their answers and for allowing me to repeatedly shove my form into your collective faces. Let's do it again next year! ~ShiinaBat
Feeling left out of the fun? Don't be afraid you share your answers in the comments below!